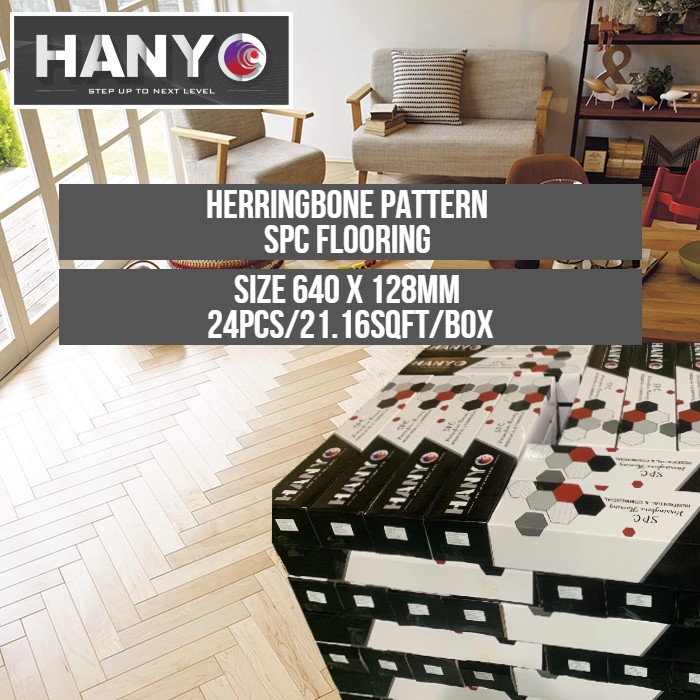 This was written to help you understand how you can use the herringbone design pattern flooring, to fit your lifestyle and home. This flooring creates a unique atmosphere typical of old houses and castles, and this classic style with a modern touch is becoming more and more popular.
Herringbone design pattern flooring-the Ultimate guide
Are you looking for a floor covering that will bring an authentic touch to your home? Then why not opt for the installation of Herringbone design pattern flooring? For those who are not familiar to them yet, it is Aesthetically pleasing, budget friendly, Durable, Long-lasting and at the same time very practical. So, if you want learn more about the Herringbone design pattern flooring, read this article through the end, so you don't miss anything.
What is the Herringbone pattern flooring?
The Herringbone design pattern flooring is one of the most beautiful, simple, and eco-friendly flooring styles. It has a strong reference to classic, timeless design and its perfect fit with traditional or retro styles. So, how do we obtain this pattern? Some Herringbone patterns designs consist of equal size rectangles (parallelograms) resembling the bones of the herring fish. In this pattern, every rectangle meets another rectangle perpendicularly (90-degree angle), but each pair is slightly offset from the pairs immediately below and above, in order to form an L shape for example.
Why Herringbone SPC Floors Will Never Go Out Of Style!
Because of their timeless look and their ability to last a lifetime, herringbone flooring will blend right in with your décor. As a matter of fact, irrespective of the style of your interior decoration, whether it is more classic or contemporary, this flooring will offer the comfort you need to create a warm and friendly home. Moreover, herringbone flooring comes in a wide variety of colors and styles, and you will easily find the perfect pattern to match your home's design. Furthermore, because it its great look and other advantages (100% waterproof, low installation cost, environmentally-friendly, safe, better air, some sound proofing, and more), the herringbone spc floors will never go out of style. And given that we all tend towards the use of environmentally friendly building materials, we will witness a considerable increase in its use.
What type of pattern is herringbone
On the market, there are many types herringbone pattern you can choose from, and here the most popular:
• Traditional herringbone,
• Herringbone with square insert,
• Skinny extra-long herringbone,
• Double herringbone,
• Block basket weave,
• 5-block basket weave with square insert,
• Ladder herringbone,
• Ladder with square insert,
• Ladder herringbone with square insert,
• Dot and dash,
• Double dot and dash,
• Chequerboard,
• Square Chequerboard,
• Plank and herringbone mix.

Why is herringbone pattern used?
Whether it is part of a modern or retro décor, its inherently simple and timeless design is remarkably well suited to floors. When it comes to traditional interiors, herringbone floor design brings a touch of drama and elegance, while reinforcing the authenticity of the space. It's not surprising that herringbone pattern flooring has been around for centuries, it is easy to maintain and it's a great option if you want to give a classic look to your floor.
When did herringbone become popular?
The herringbone pattern is characterized by its timelessness. As proof, one of its first appearances was in 1539- Chateau de Fontainebleau. It has thus crossed the many centuries and gained popularity in the world of flooring, from the early Roman roads to its widespread use in the 16th century, not to mention its integration in modern contemporary interiors.
Reasons Why You Should Consider HANYO Herringbone SPC Floors
Here are five reasons why you Should Consider installing a HANYO Herringbone SPC Floors in your home:
• They have an excellent dimensional stability.
• They are fire-retardant and Ideal for Every Climate.
• HANYO herringbone SPC floors are very easy to install.
• You get a Real Wood-like Design.
• They are Budget and eco-Friendly.
• They are Easy to Clean and Maintain.
• Last but not least, they are Durable and Long-lasting.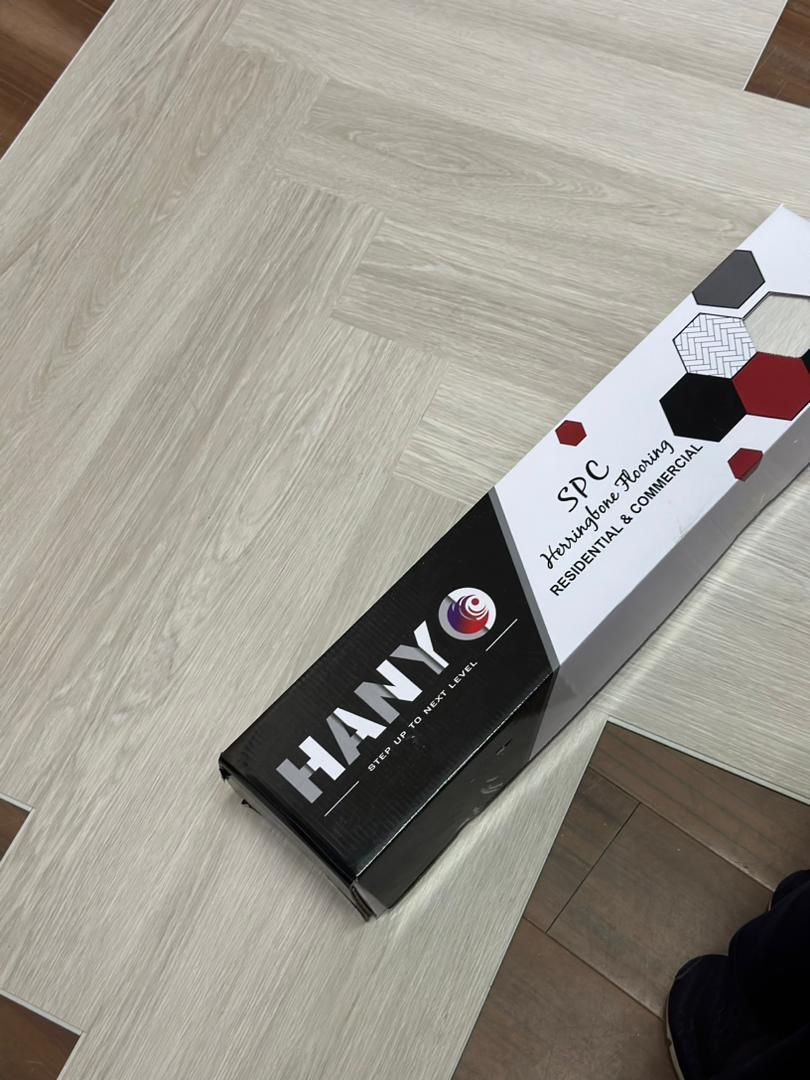 Code: Autumn
SPC Herringbone Flooring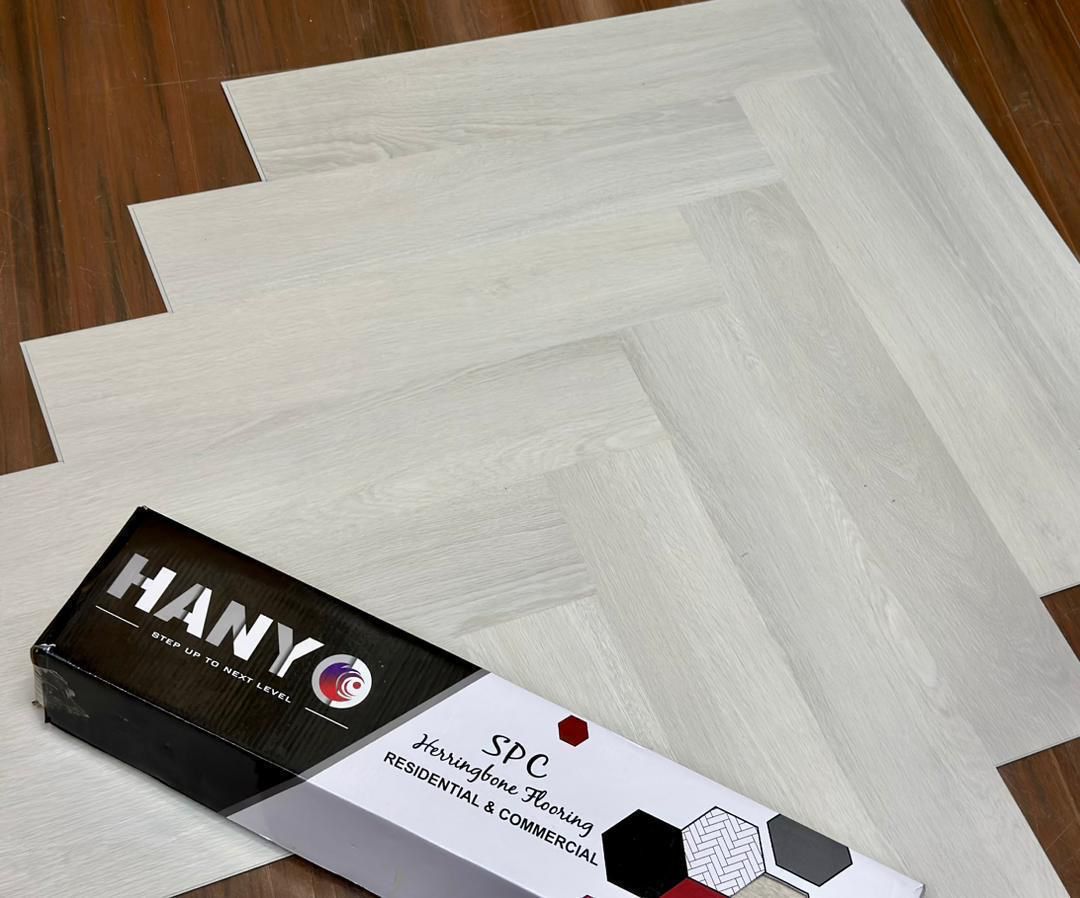 Code: Winter
SPC Herringbone Flooring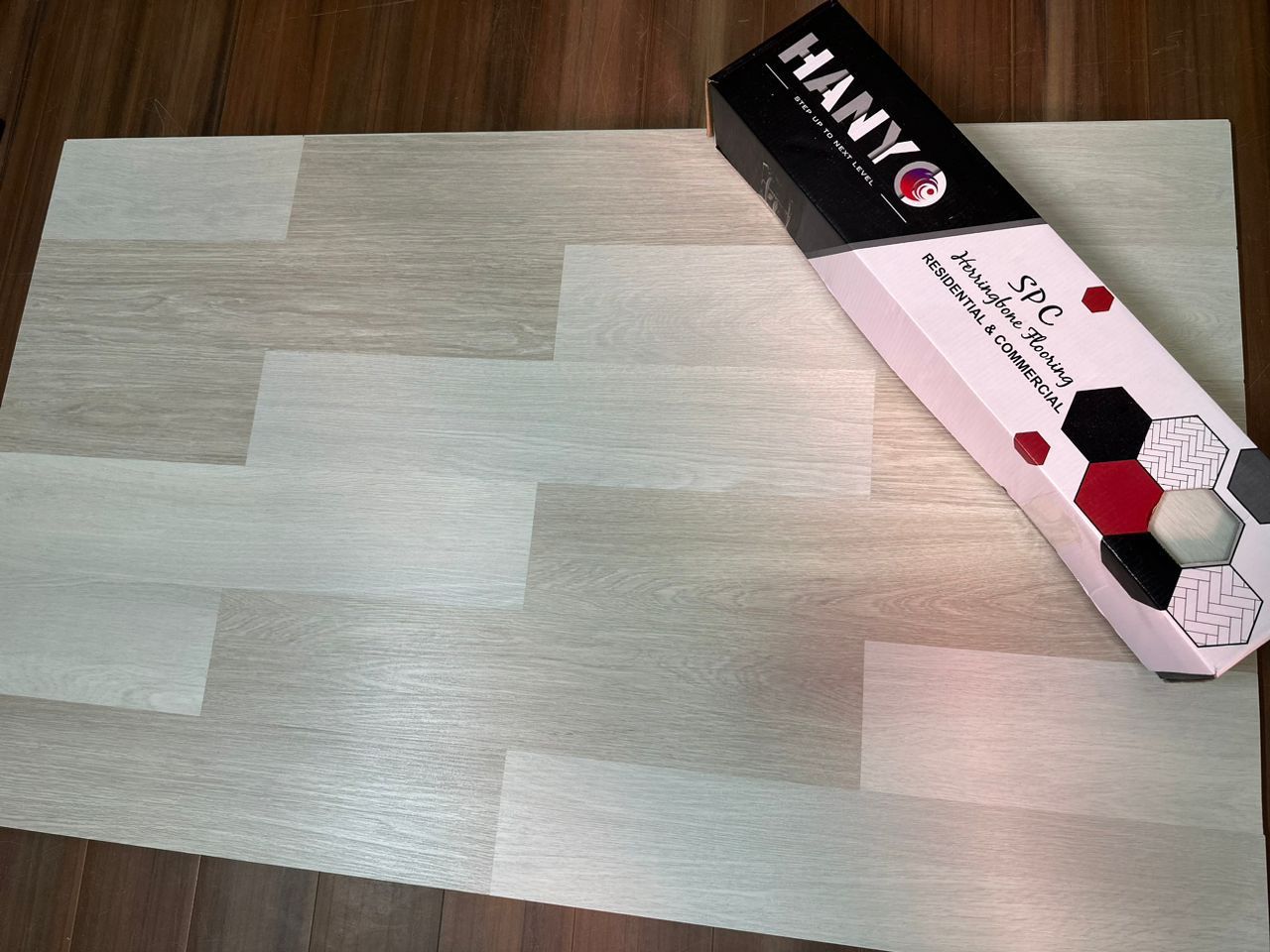 Code: Autumn + Winter
SPC Herringbone Flooring